Tango Shows in Buenos Aires
Enjoy a splendid tango show in which you will be able to see a top-quality show with professional tango singers and dancers, in one of the most exclusive atmospheres of Buenos Aires nightlife.
Rojo Tango
A sexy, intimate show at Faena´s hotel. The orchestra traces the history of tango from its burdel roots to modern day groove, while professional dancers and singers spring and slide around the venue.
El Viejo Almacen
The most traditional Tango Bar, the pioneer and may be, the one who has preserved the real identity of Tango through the years. It features an intimist ambient, next to the artists.
Señor Tango
It is a spectacular Broadway style show, the biggest in town. It features outstanding performances and visual effects, the last generation technology, and the main theme of "Evita".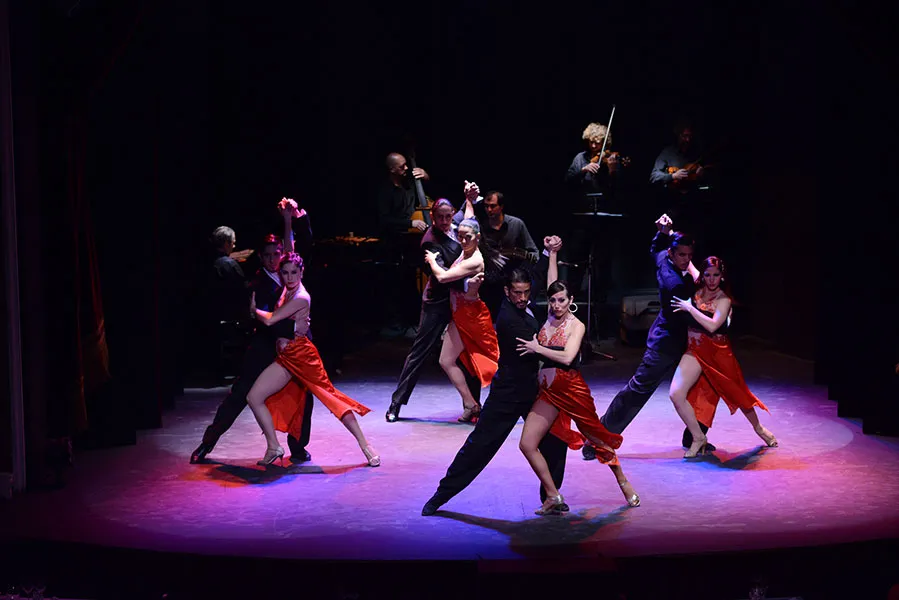 Piazzolla Tango
It features a picturesque place, a theater carefully restored in french style, a luxurious salon and a perfect acoustic. The show is based on "Estaciones Porteñas", composed by Astor Piazzolla in different moments of his life.
Cafe de los Angelitos
An old bar from 1890 renovated as a small tango theater, which recreates the atmosphere of the 20th century. A distinguished show that features an elegant decoration, great choreographs, best costume design and gourmet menu.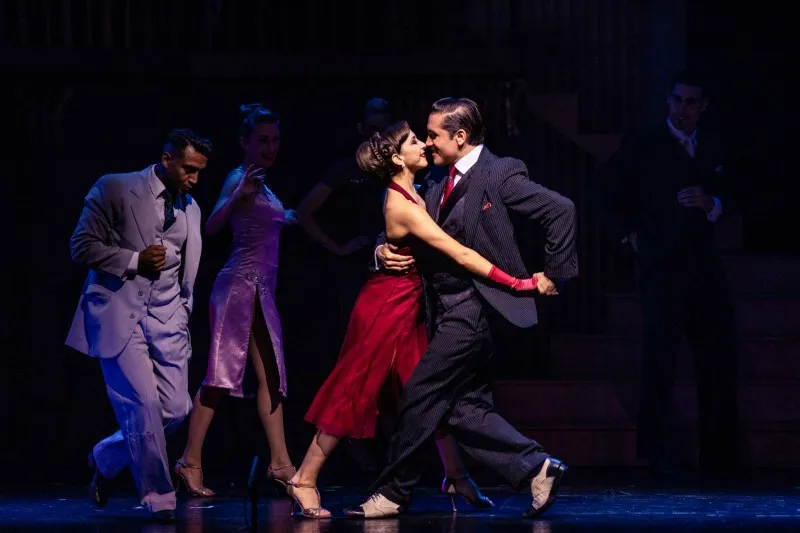 Tango Porteño
The show revives the Golden Age of the Tango. It features 30 artists on the stage, an orquestra with 12 musicians, 8 couples of professional dancers and 2 singers. This unique and modern show recovers the essence of the traditional Tango.
El Querandi
It is one of the most traditional Tango Shows in Buenos Aires. It is decorated like the oldest bars of 1900's. The show will let you see the Tango history and dancers dressed up in costumes like in the Belle Epoque of beginning of the XX Century.
New Year's Eve Shows
Welcome the New Year in any of the most distinguished Tango Shows in Buenos Aires. Make the most of this special night by booking a great New Year's celebration in Buenos Aires.
Christmas Eve Shows
Attend a tango show and celebrate with your friends or family in the best way. This special event includes a Christmas feast, unlimited drinks and a memorable party.